Introducing our Articles of Governance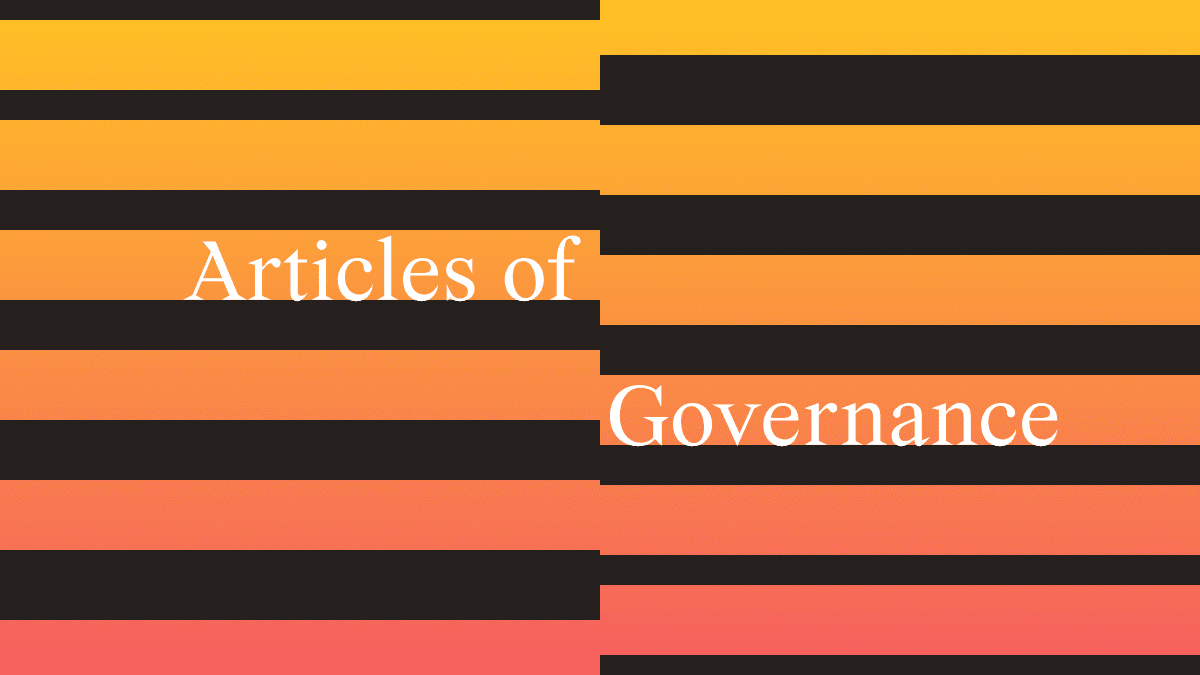 Here are three quick things we think you should know
This week, our Advisory Committee approved OA.Works' Articles of Governance. Articles of Governance set the rules for how organizations like ours are run, and so, despite the unusual name, they're critical to understand. Today, we're sharing ours with the community as we deepen our commitment to building open-source, values-driven, non-profit tools for the long term.
1. We're doubling down on things we've always done.
Since day one, OA.Works has built free, open-source tools as a non-profit project driven by our mission and values. Our Articles of Governance strengthen our commitment to these ideals.
The Articles of Governance also reinforce the practices that we've adopted as OA.Works has matured, like being transparent about how the organization is run and governed.
2. We're putting power into our community's hands.
Our Articles of Governance give our Advisory Committee ultimate control over OA.Works. This gives our Advisory Committee, which is made up of our partners and leaders from the library community, clear powers to shape OA.Works' direction to be in line with our mission, values, and the community's interest for the long term.
3. We're laying the groundwork for inclusive governance.
Articles of Governance lay out how organizations are led, but too often exclude people not familiar with board work as they're usually written in complex legalese. Our Advisory Committee wanted to lay the groundwork for inclusive governance by making sure we use plain language to describe our processes. We've also worked hard to make sure the processes themselves are inclusive and that power is shared across the committee.
Behind the scenes, our Articles of Governance are complemented by an internal handbook, which provides further guidance on our processes. This approach was guided by work on developing anti-racist nonprofit governance resources from Code for Science & Society, Invest in Open Infrastructure, and DeEtta Jones & Associates. On our website, we've made updates to make our governance information easier to find, navigate, and understand.
We're just getting started.
As OA.Works has grown in the past few years, we've been systematically investing in our governance. The development of our Articles of Governance builds upon our spinout to Code for Science & Society, and setting up a dedicated Advisory Committee.
While adopting these articles is certainly a milestone, we expect to learn a lot as we live by them and so we expect this to be a living document.
---
Support for this work was provided in part by the Bill and Melinda Gates Foundation, the Robert Wood Johnson Foundation, and Arcadia. The views expressed here do not necessarily reflect the views of our funders.