New, powerfully simple library tool to deliver articles. No subscription needed.
Partnership with IUPUI University Library brings InstantILL to life.
"Giving libraries a powerfully simple tool to delight patrons, deliver articles, and cut costs while advancing Open. That's the vision we're bringing to life through InstantILL."
— Tina Baich, Associate Dean for Collections at Indiana University — Purdue University Indianapolis (IUPUI) University Library and recent chair of ALA's leading Interlibrary Loan (ILL) group.
InstantILL is one box that instantly delivers papers your patrons need and simplifies your ILL process. It's free and easily set up in minutes. If InstantILL sounds like something your institution would be interested in, join the waiting list for InstantILL.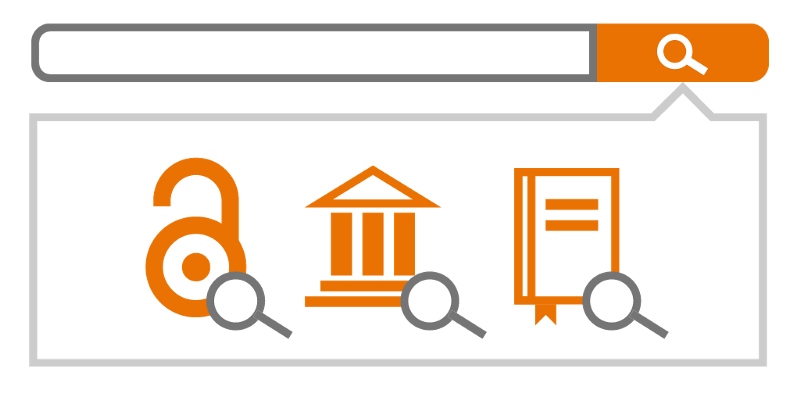 The Open Access Button is building a world where — regardless of a campus' subscription access — there is a simple, community-owned, one-stop shop for students and researchers to get free, fast, and legal access to articles. We're partnering with IUPUI to advance that mission through InstantILL, a new service that builds on ILL's ability to give patrons rapid, easy access to any article, at any time, and at no cost. InstantILL will enable your campus to improve article delivery with or without a subscription and save money, and in turn, create a stronger negotiating position with publishers in reducing subscription costs.
"InstantILL attempts to bring the multitude of places our patrons have to search for an item into one simple search form. This allows ILL practitioners to focus more on difficult requests that require a human touch by presenting already available content — whether through subscription or Open Access — to a patron before they submit a request. Last year, more than 15% of our requests were for this already available content. We're also excited that the automated metadata retrieval will allow us to expand our automation of requests with ILLiad and RapidILL," said Tina Baich. "We expect to deploy a version to our campus in April, and we hope other institutions will be able to use the tool soon after."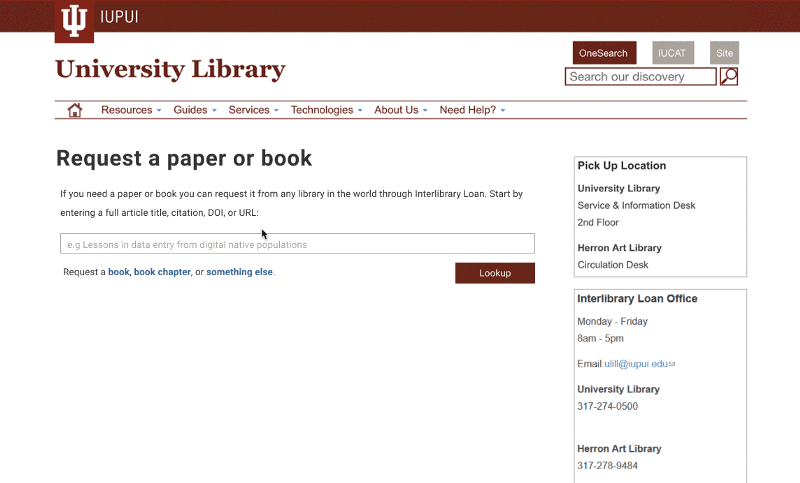 While InstantILL is a new tool, it's built on established technology with a strong track record. InstantILL's journey began with academic studies and broad consultation with 100 ILL practitioners and librarians around early ideas and case studies on campuses. InstantILL is built on established tools like the Open Access Button, which is a pioneering tool that has been used millions of times; EmbedOA, which is in use on 50 campuses; and DeliverOA, which has been used hundreds of thousands of times.
Key stakeholders across the library have been pleased with the project.
"Testing with users has shown the system to be easy to use, even for those new to the library, and has given us a chance to refine every step," says Gary Maixner, IUPUI University Library's User Experience/Project Management Librarian.
Mike Paxton, IUPUI's Resource Sharing Librarian, says "ILL staff are excited to be getting more complete and accurate citation information; we're anticipating this will help us fill requests faster, which will let us spend more time on the hard-to-find items."
As Tina Baich summarizes, "Library administration was pleased to support this partnership with the Open Access Button to improve our services and advance the library's mission of greater access to information. It's exciting to build on our own experience, and that of other libraries, to create a well-validated tool other libraries can quickly deploy."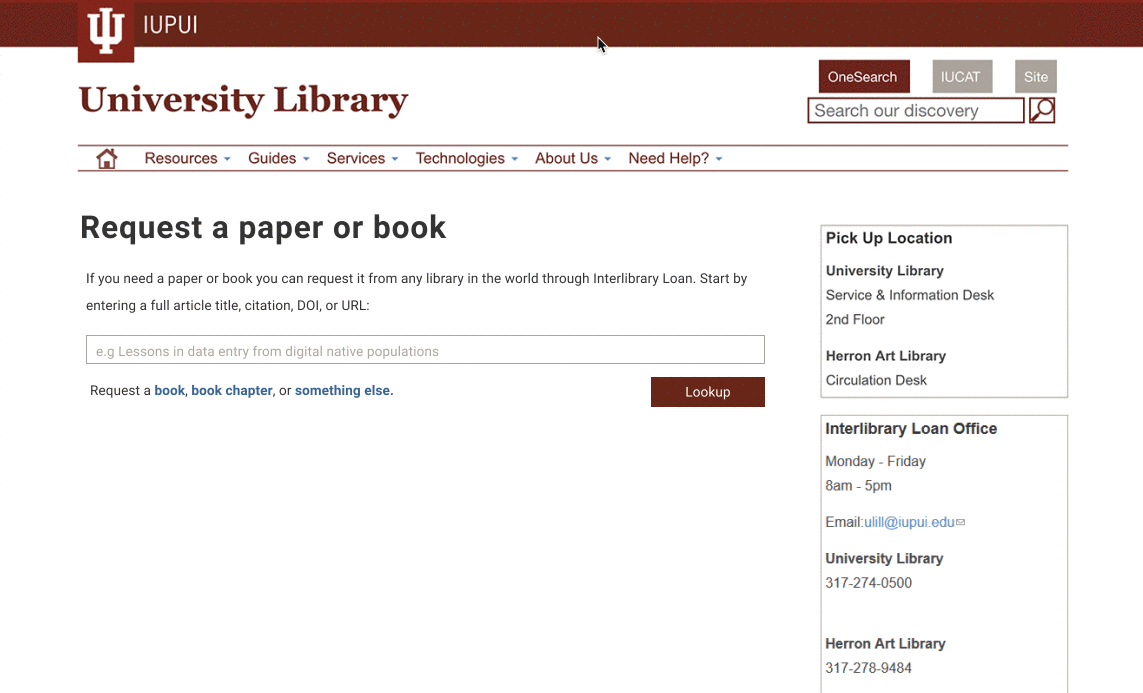 InstantILL is a free, community-owned, and open source tool, and you'll be able to get up and running in a matter of minutes. You can skip learning to code or a new ILL system, booting up a server, or tweaking logo placement. InstantILL just works with your current systems and brand. If you are interested in learning more about bringing InstantILL to your campus, join our waiting list. On the waiting list, you will have the opportunity to provide input on the direction of the tool as we manage its rollout over the coming months.
A focus on sustainability is essential for community-owned projects, and it's something that we have given a lot of thought to at the Open Access Button. While we will keep a version of InstantILL free to use (like all of our tools), we do plan to begin offering a paid service in the near future. This service will provide libraries with analytics, recognition, early access to new tools, priority support, and prioritized input for all of our tools. We're committed to creating more cost savings for institutions than we request back in financial support.
We are currently piloting this model with IUPUI University Library, which has contributed a combination of financial and in-kind support. If you would like to take a leadership role in sustaining this kind of open infrastructure or if you have any questions or feedback, please email Joe@openaccessbutton.org.
We would like to recognize the Arcadia Fund, which has generously supported building this tool. We are also deeply grateful to IUPUI University Library for partnering with us on this phase of the project, with special thanks to Tina Baich, Mike Paxton, Gary Maixner, Teodora Durbin, Kevin Petsche, Rich Wing, and Kristi Palmer.
You can find out about our other tools for libraries and sign up for updates on our work at openaccessbutton.org/libraries.