RSCVD partner given global award for impact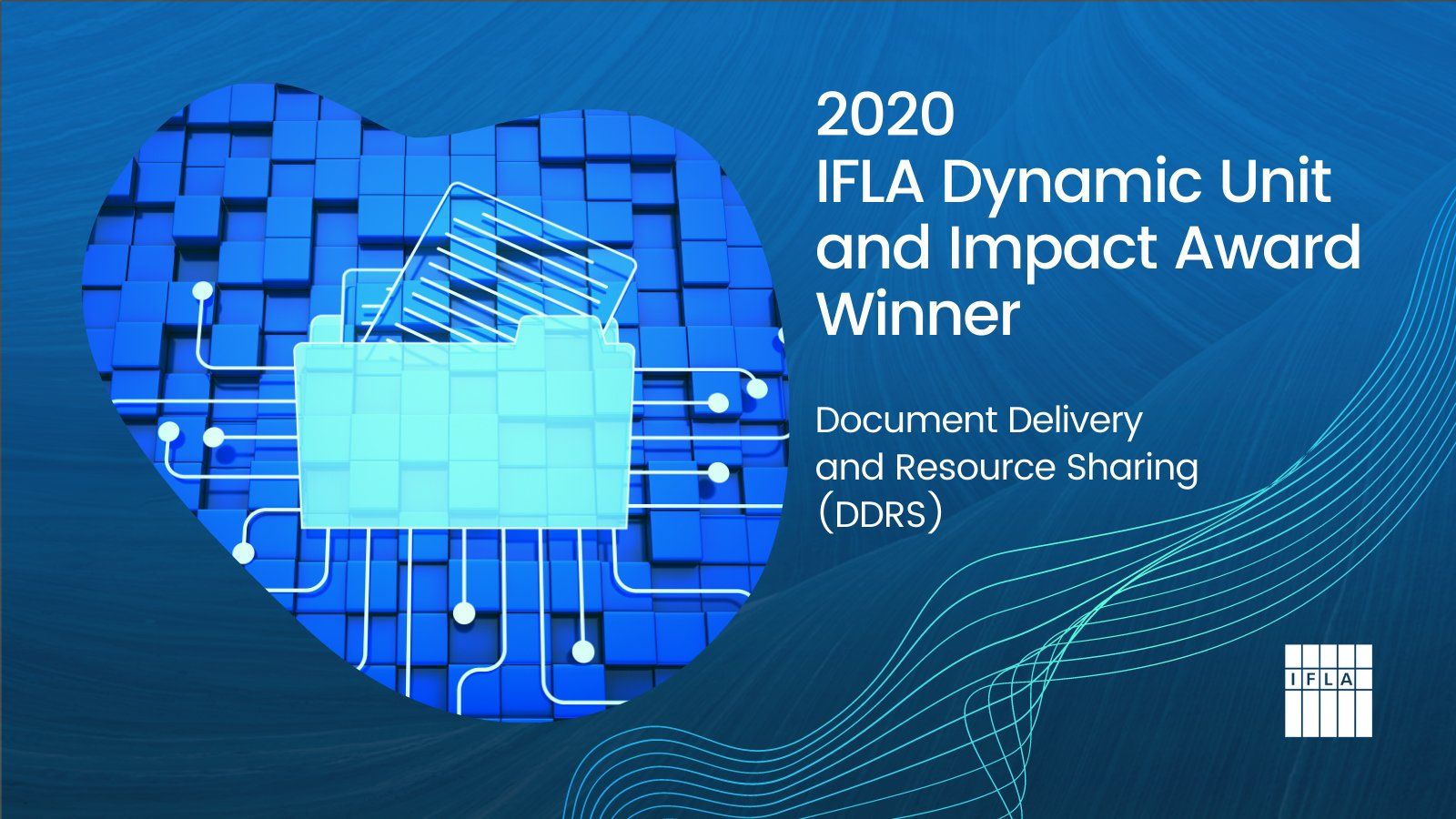 And awarded a grant to expand RSCVD's work.
In the past month, our partners for RSCVD have received an award and a grant to both strengthen and recognise its achievements!
This is critical. RSCVD started as an emergency response to COVID-19 so that, as libraries were forced to close, access to research wasn't impacted. But now the project is maturing into an infrastructure that can help address not only this pandemic, but also the long inequities that long predated it.
More details on the award can be found here, but below are some excerpts.
"The 2020 IFLA Dynamic Unit and Impact Award is awarded this year to the Document Delivery and Resource Sharing (DDRS) Section.
This Unit's timely and active programming in support of libraries before and during the pandemic, along with their collaborative approach within and beyond IFLA, make the Document Delivery and Resource Sharing (DDRS) Section this year's winner of the 2020 Dynamic Unit and Impact Award.
During the 2020 pandemic, the Unit, working with the Open Access Button (OAB), developed the RSCVD ("received") initiative. RSCVD connected library workers with libraries in need, to create a global resource sharing emergency response network. Since launching in April 2020, 125 individuals from 88 institutions in 17 countries have volunteered to fill the more than 9,000 requests received. 55% of those requests were filled via the volunteer corps with an additional 565 open access articles immediately delivered through OAB's InstantILL."
The grant, generously provided by Erasmus and managed by the CNR Library of Bologna, will allow the grant partners to invest 200k euros into building RSCVD's  tools, network, and awareness about the project over the next couple of years.
Our thanks go out to the many volunteer suppliers and organizers who've been at the heart of making this all possible. And of course, thank you to the Arcadia, a charitable fund of Lisbet Rausing and Peter Baldwin, and Libraries for supporting our work.