The BMA cover our thunderclap!
Originally posted at http://bma.org.uk/news-views-analysis/news/2013/november/fight-for-open-access-research-in-joint-thunderclap-protest. Thanks to the BMA for the story.
1 November 2013
Students are being asked to take part in an online 'thunderclap' this month to highlight the difficulties of gaining access to research.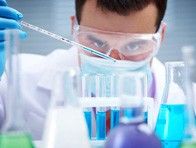 Two students from the global health network Medsin UK are calling for people to join their 'open access button' initiative and share the message though social media on their launch date of November 18.
If enough people sign up to the 'thunderclap' it will send out a timed Facebook post or tweet from all supporters, creating a wave of attention.
The open access button is a browser-based tool that tracks how many people are denied access to academic research, where they are in the world, their profession and why they were looking for the research to create a real-time interactive map of the issue.
Project leads Belfast third year David Carroll and London pharmacology student Joe McArthur say it also aims to help individuals work within the system to access to the research they need.
Mr Carroll explained: 'The open access button was created out of frustration. As students who've grown up with the internet we know barriers to information such as paywalls are needless.'
The thunderclap message states: 'Paywalls hide knowledge and stifle innovation. Help map their impact and get the research you need.'
The BMA medical students committee backs Right to Research Coalition's 'Student Statement on the Right to Research'.