Weekly update: January 6–12th
This has been a great week for the Open Access Button (OAB). The beginning of 2014 has put the Open Access (OA) movement in a historic perspective, great goals have been accomplished and, as Hilda Bastian pointed out in her review: Open access 2013: A year of gaining momentum
[caption id="attachment_364" align="alignleft" width="210"]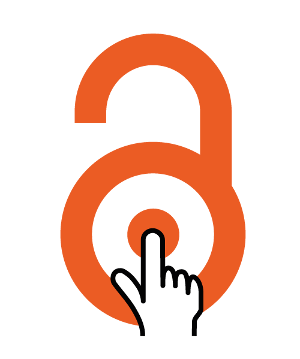 Open Access Button[/caption]
Has open access reached critical mass yet? It has surely passed that point in some branches of science, like biomedicine and physics. Totally closed publications in those areas will be in a reducing minority.
In many branches of science, though, it's not too late to become an early adopter. When it comes to open science, most science academics are still old school. But there is critical mass among their major public funders. That weight should keep open access momentum gaining in 2014.
The Open Access Button has certainly caused impact in the Open Access context. The story of the — big — launch was covered by many press and blog sites, we've reached nearly 4000 paywalls hit, and we're gaining recognition amongst Open Access advocates around the world. The potential to grow this year is enormous.
This week the team has come back to duty from the Christmas break. Let us review what has happened during this week, and how it affects the future of the project.
Joe (@mcarthur_joe), arranged meetings with eLife, OKFN, and OpenAIRE; and we have intentions to work alongside Mozilla.
Our Steering Committee agreed on having individual meetings arranged with each member on the Student Team to discuss their roles and responsibilities. These meetings went on throughout the week and everybody is now ready to take action on well-defined roles.
As we are an OA project, we strongly believe in the transparency and openness of our code, data, and strategic documents. We're working on making them — soon- publicly available, so that everyone could know (and follow) what happens inside the Button, share their views and provide valuable feedback. We're all growing together. We want this to look beautiful, if you have background in graphic design, we are looking for two graphic designer volunteer, if you are interested apply here.
Big news at London.
For the first time, at the end of January, we're having a non-virtual meeting in London. We'll work on planning strategies and long-term goals for the button, as well as new ideas for the development of the 2.0 version. This will be a great push for the team, for sure. We're looking forward to getting to know everybody in person. If you think you're experience and views could help to improve the Button, do contact us.
In the context of internet activism, justice and openness, we sadly remember the loss of Aaron Swartz. Read our blog post and his Guerrilla Open Access Manifesto.
The OAB promises great things to the OA movement this new year. Keep an eye on it.
Get your personalised Open Access Button at https://www.openaccessbutton.org/No idea what you're reading about? Check out this blog to find out more.Don't forget you can find us all over the internet!Github | our Blog | Email | Twitter | Facebook | Google group for Devs | Google group for all