Join the OA.Report for libraries pilot to simplify compliance checking for your institutional & funder's OA policies.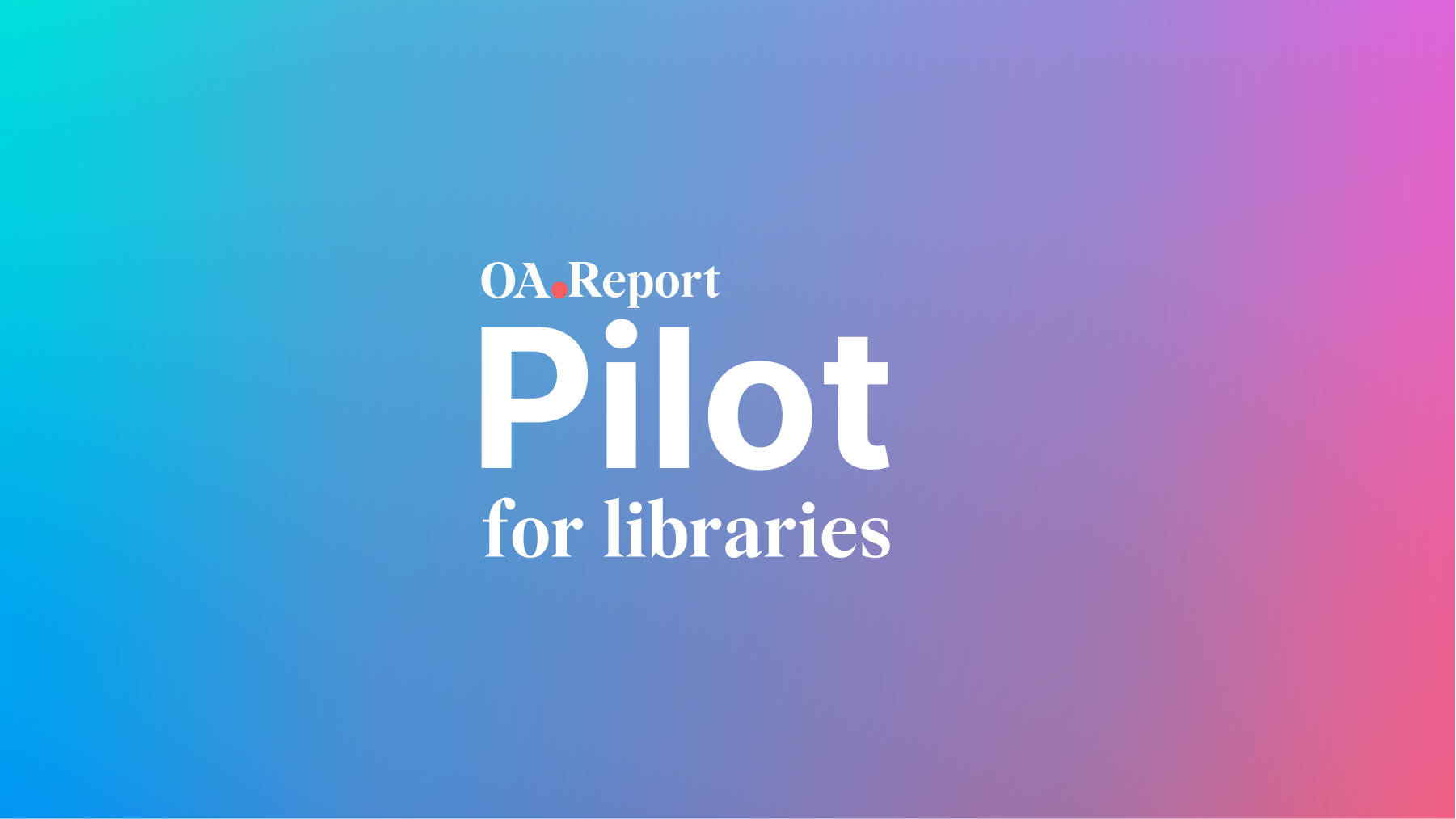 Today, we're happy to announce that you can join the OA.Report for libraries pilot! If you're interested in joining: read on and get in touch!
💡
About OA.Report
OA.Report is an open-source tool that identifies research outputs organizations have supported, analyzes their openness (including OA policy compliance), and then streamlines taking action to make results more open.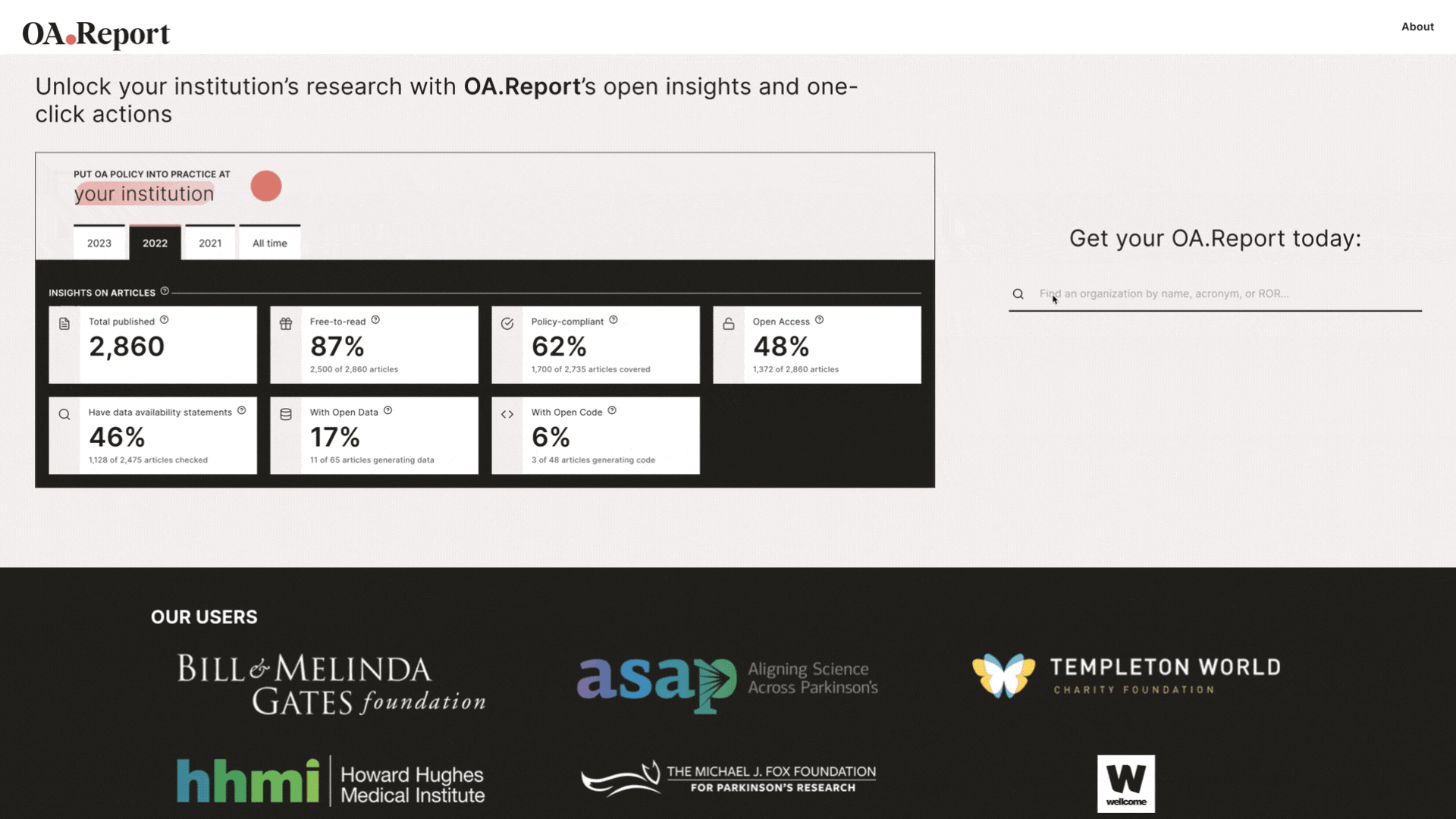 OA.Report has been in use at major foundations for the past three years, and has been built in partnership with the Gates Foundation to help funders increase their research's impact using open research. That means, today, some of the ways OA.Report can support your institution include:
Institutional OA policy compliance checking (as applicable)
Finding publications your researchers have authored
Analyzing how open your research is, including how many articles have data availability statements, open data, open code, and more
One-click actions to make research on campus more open
While OA.Report has primarily been tested with funders, from day one we've designed the tool with libraries in mind based on our long history of working in partnership with them. However, early user testing with libraries highlighted subtle but important differences in users' needs, so we're piloting the tool to be sure that we're serving the community well.


We're hoping to work with libraries of any size that:
need OA policy compliance checking across many policies. This could include an institution's policy and/or many funder policies (including federal mandates). We've designed systems to do this, but we'd like to get those tested in the real world.
or, want to take action to increase their openness (even without a policy). OA.Report does this for funders today, but we need to check what makes sense at universities.
or, can consider a premium plan. Our pricing is flexible as we co-design a sustainable and affordable model with the community.
and, want to play a leadership role in shaping the tool by working closely with our team.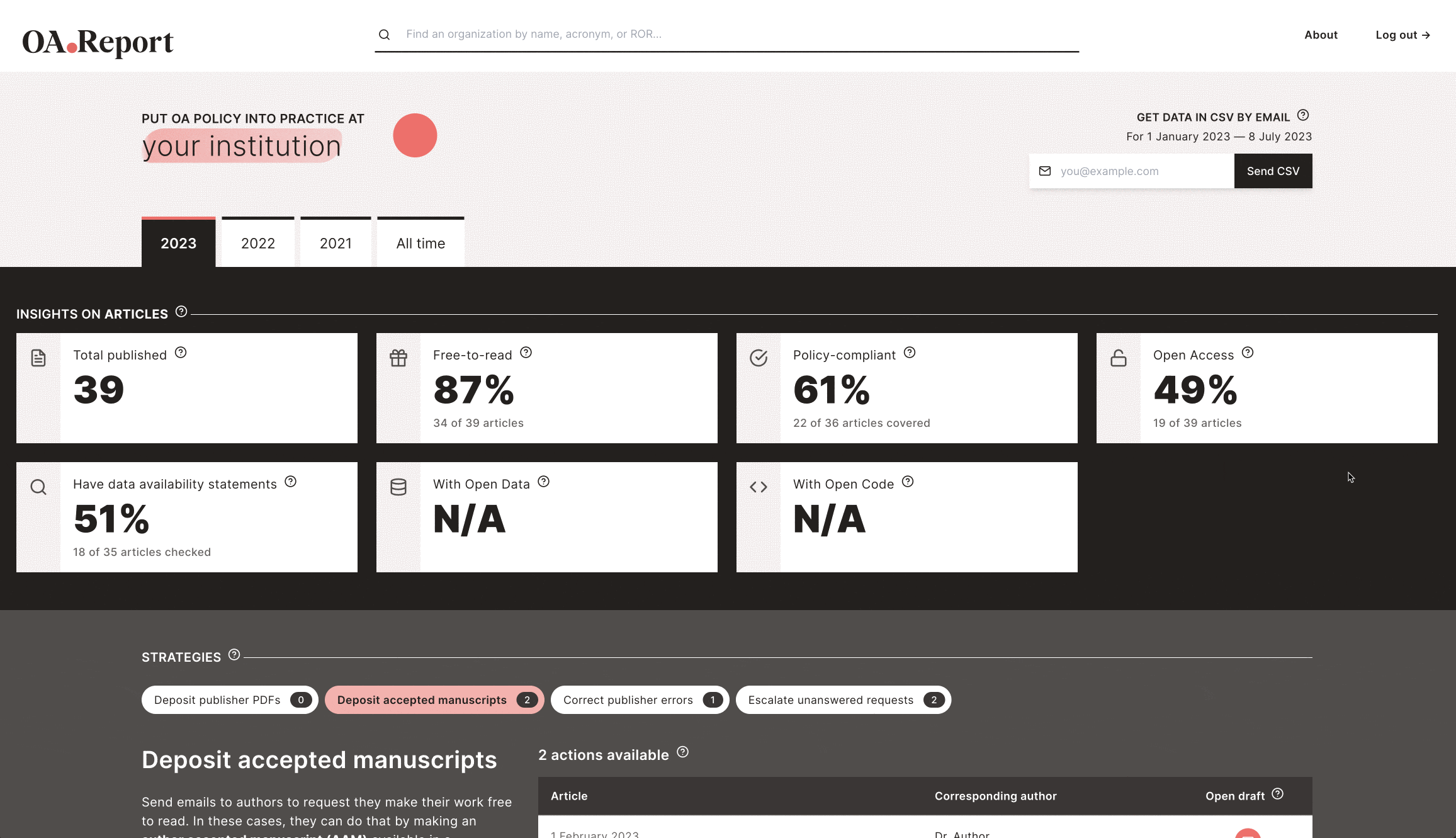 We're ready to start working with libraries immediately. We'll end the pilot and make OA.Report generally available as soon as we're sure that OA.Report is performing well.
If you're interested in taking part, or just want to find out more, let us know. Otherwise, sign up for updates on OA.Report to keep track of our progress.
---
More on OA.Report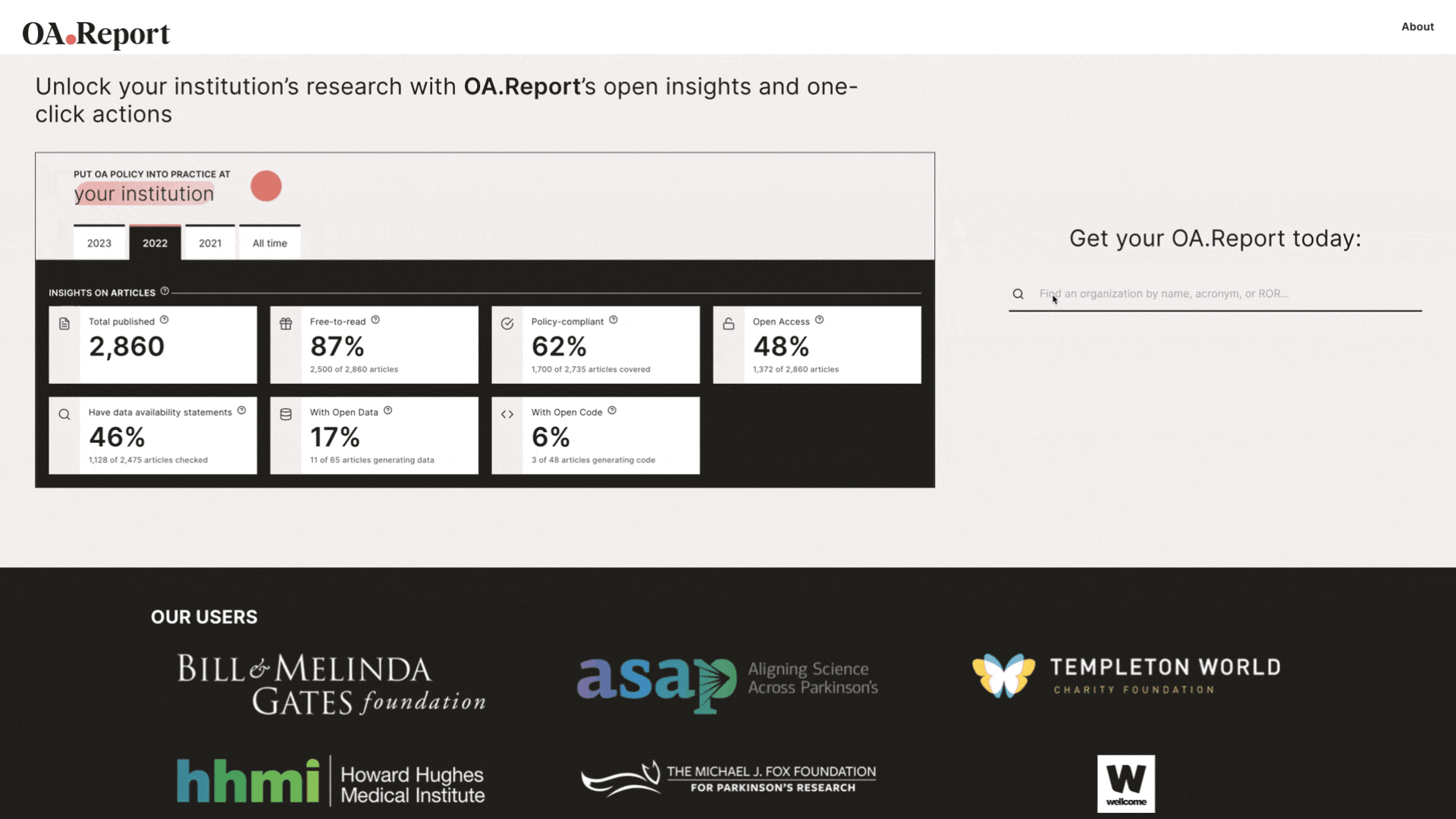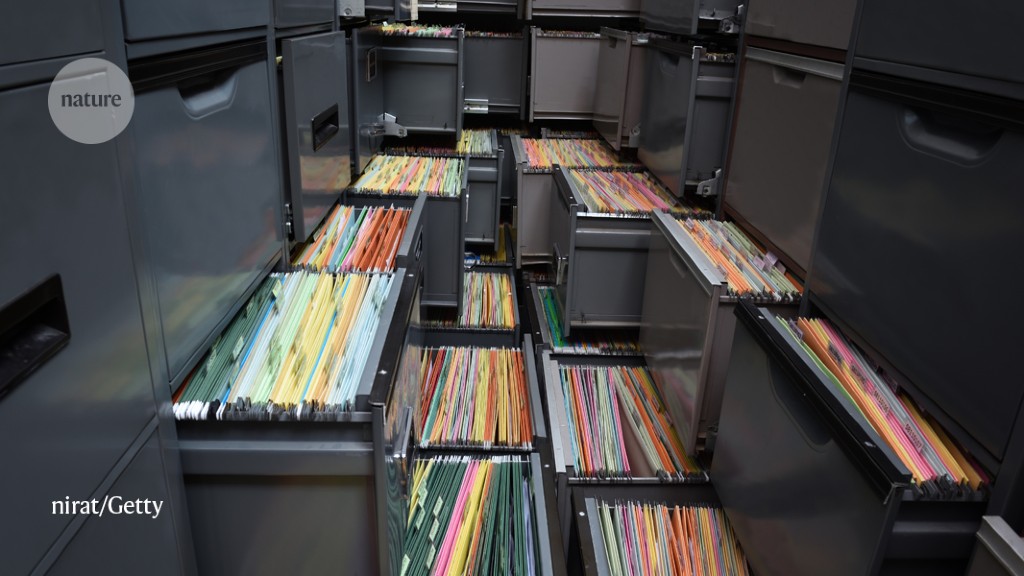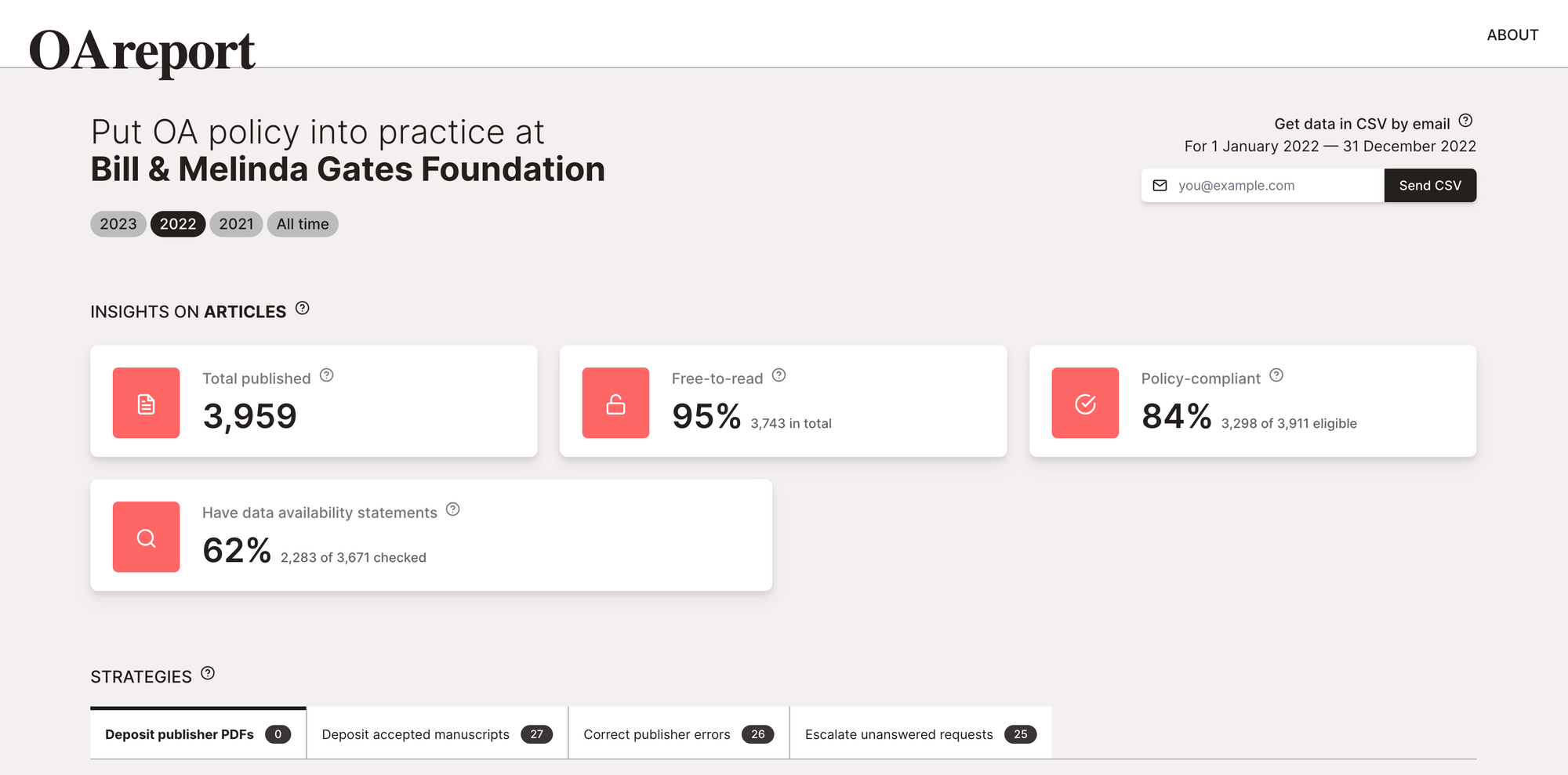 ---
Our Thanks
Grant support for OA.Report was provided in part by the Bill and Melinda Gates Foundation, the Robert Wood Johnson Foundation and Arcadia. The views expressed here do not necessarily reflect the views of these foundations.