Nature features OA.Report's work putting OA policy into practice!
After a couple of years of working to support institutions implementing their OA policies, we're so proud to see OA.Report, our development partner, and one of our collaborators featured in Nature. We appreciate Nature bringing attention to the progress being made in more effectively implementing OA policies.
Read the full story on Nature's website.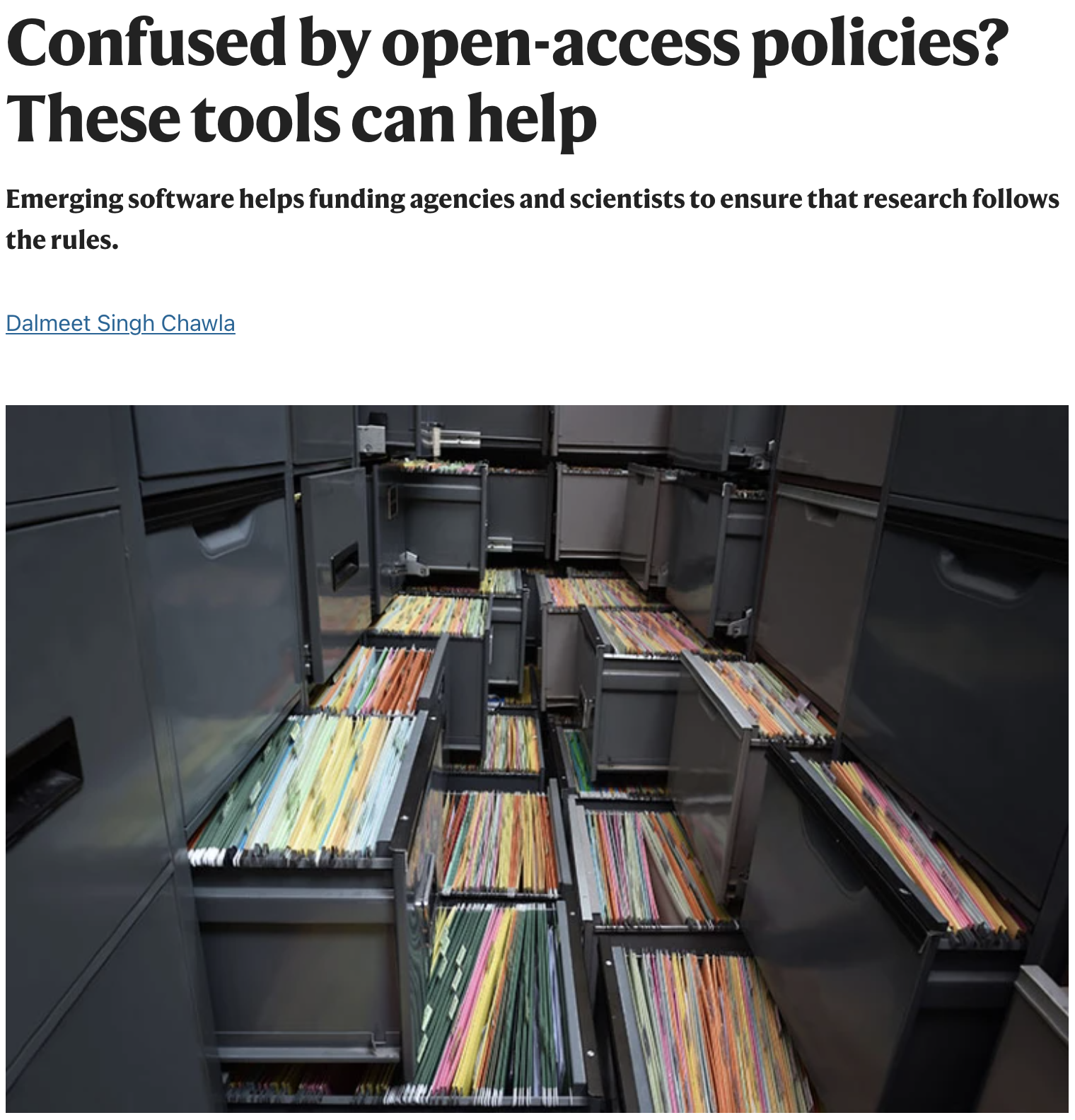 Find out more about how OA.Report can help your organization on our website or in our recent update.
---
Grant support for this work was provided in part by the Bill and Melinda Gates Foundation and the Robert Wood Johnson Foundation. The views expressed here do not necessarily reflect the views of either foundation.