Encouraging authors to self-archive with tried and tested templates
Tried and tested templates to get authors educated and enthusiastic about self-archiving.
Successfully encouraging authors to self-archive is difficult. How do you get them to read your emails? Do you tell them everything they need to know at once, or keep it short and succinct? How do you explain what they can share, educate them about their rights, and stop them sending you publisher PDFs? We've started to answer these questions while building the Open Access Button's request system. We've talked to authors, tried different approaches, and rigorously tested different answers. After 3000 attempts, we're sharing the tried and tested templates we've built for every situation, each backed with performance data. You can use and remix the templates in your work.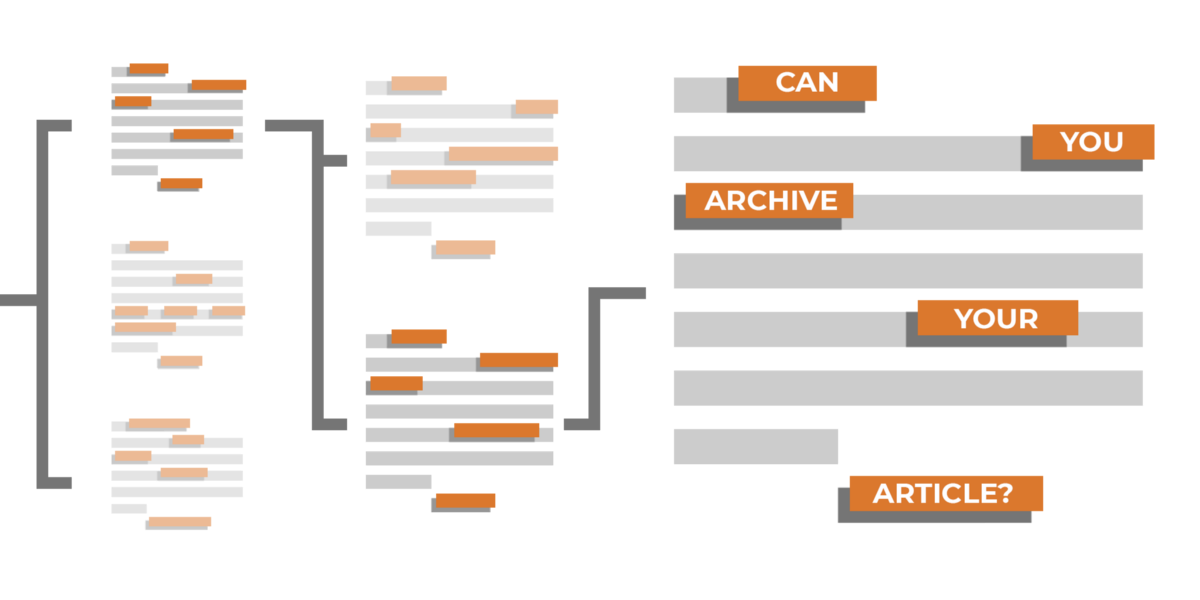 Penn Libraries, whose prior work here inspired ours and were kind enough to review this resource noted "At Penn Libraries we process a large number of self-archiving requests, and one of the trickiest things is communicating clearly to authors about the self-archiving process, including what versions of a paper they can and cannot share. These rich, well-documented self-archiving template emails make that job easier and more effective."
We hope these templates allow us, as a community, to improve our conversations with authors about archiving and with each other about what works. We want to have that conversation, because too often what we're doing isn't working (in our case, we have the data to prove it) and discussions with the community show that we aren't alone. Our regular engagement with authors allows us to systematically test answers to big questions that we have as a community, and this resource is a way to share that learning. What we learn here can inform efforts outside of authors' inboxes to promote open access. To support this, we'd encourage everyone doing this work to share what they're sending and how it's working just like the University of Pennsylvania did with their workflows and templates.
We use A/B testing to experiment with different variables (e.g. subject line) and determine which perform best across different dimensions (e.g. open rates, deposits). By doing this over and over again, we test new ideas and identify what works best. A/B testing is widely used to sell products, so we thought it was about time we used it for something important. Data isn't everything, but we've found it helpful when combined with our, (and others) intuition and conversations with authors.
We use A/B testing, usually used to sell products, to experiment with different variables (e.g. subject line) and determine what works best across different dimensions (e.g. open rates, deposits). Of course, data alone isn't everything, but combining it with our (and others') intuition and conversations with authors is proving helpful.
And we're not done: We plan to update the resource as we continue to explore questions such as how do we motivate authors to archive, who is most effective at doing that, what workflows (e.g. Direct2AAM) are best, and how can we educate authors most effectively about their rights? If you can shed any light on these, or think of any other questions that need answers, please let us know.