In the works at OA.Works in 2022
Some of our highlights from the past year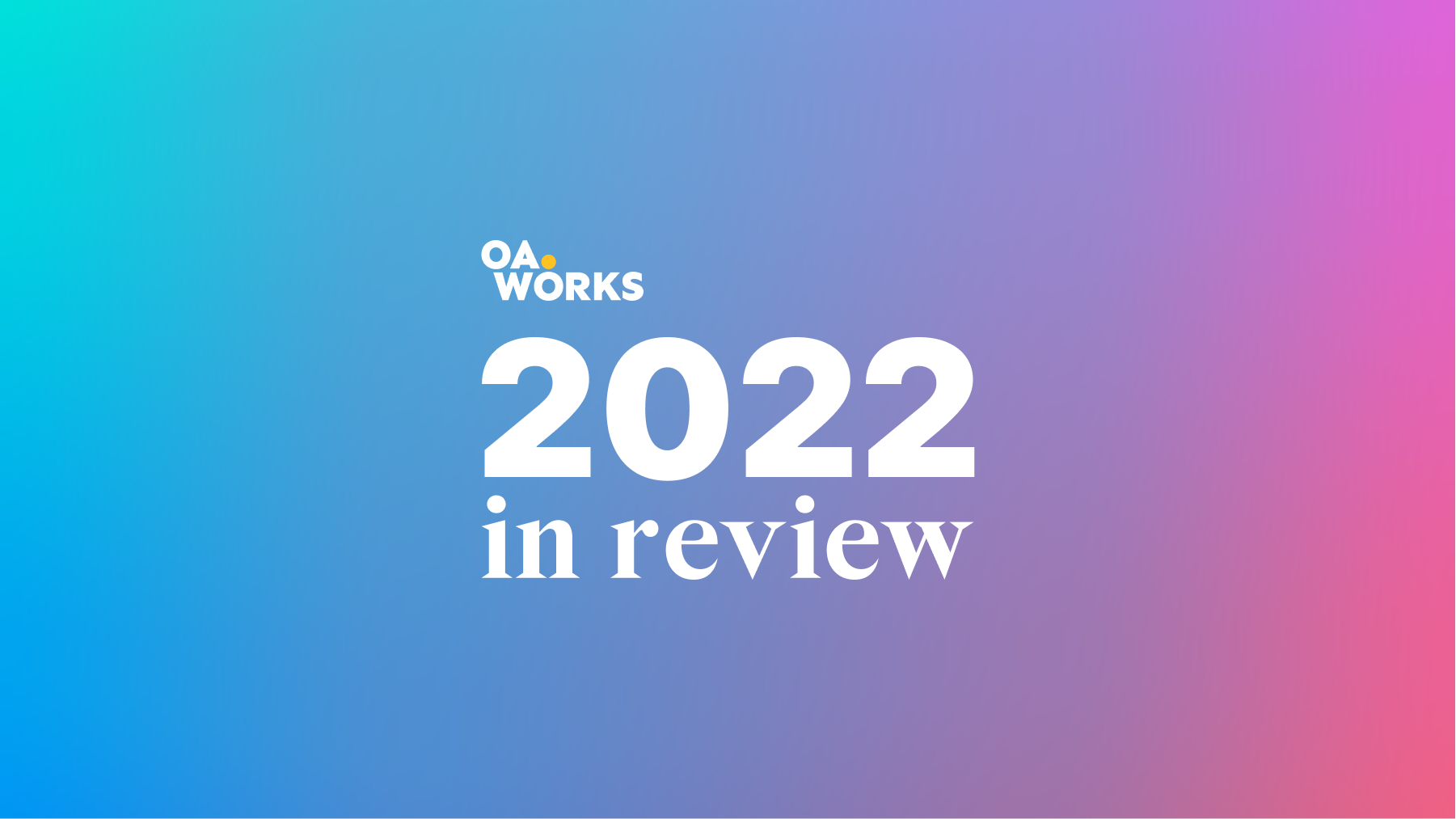 In 2022, our focus was on building OA.Report (a blog on that coming soon! Join our mailing list to be notified). But, as 2022 becomes 2023, we wanted to take the chance to celebrate the other work we did to help make Open Access easy & equitable. So, without further ado:
OA.Support, our new Open Access helpdesk, facilitated self-archiving through 430 follow-up emails, answering 100 questions and capturing dozens of researcher quotes for policy development. The Gates foundation is the first to deploy the service fully, and we're both encouraged by these results.
We enhanced the cOAlition S Journal Checker Tool by providing new data on what type of Open Access a journal supports (e.g., Diamond, Transformative, Hybrid, Gold), as well as fast updates to ShareYourPaper Permissions data.
Our team met in-person for the first time to bond, scheme, and build!
We stopped using Google Analytics to protect our users' privacy. A small step to align ourselves with our values.
We celebrated our first anniversary as OA.Works after our rebrand in 2021! We've been so pleased with the communities response.
💡
Head to our
impact page
for more numbers, stories, and testimonials from our work.
To stay up to date on our work:
---
Support for this work was provided in part by the Bill and Melinda Gates Foundation, the Robert Wood Johnson Foundation, and Arcadia, a charitable fund of Lisbet Rausing and Peter Baldwin. The views expressed here do not necessarily reflect the views of our funders.